Clairvoyants, Mediums and Psychics in Cumbria
Mrs Harrington
Cath Harrington-Evans is a psychic medium and clairvoyant based in Shrewsbury.
Her great grandmother was an Irish gypsy medium who travelled reading tea leaves, palms and tarot.
She is the author of several books which can be bought online.
Contact Mrs Harrington on Facebook
Important Note: There are so many people searching for Mrs Harrington, I have done my best to include her contact details. Sorry no phone number. If by chance I have the wrong Mrs Harrington, ie it is NOT Cath Harrington, would someone kindly drop me a line please.


Clairvoyants, Mediums and Psychics in Cumbria please contact us for your free listing here. If you were searching for a psychic in Cumbria or any of the following areas, please reach out to us with the details of the psychic you eventually go to.
Covering the following areas in Cumbria: Abbeytown, Allonby, Alston, Ambleside, Appleby-in-Westmorland, Armathwaite, Arnside, Aspatria, Bampton, Barbon, Bardsea, Barrow-in-Furness, Bassenthwaite, Beckermet, Borrowdale, Braithwaite, Brampton, Brough, Broughton-in-Furness, Burgh by Sands, Buttermere, Caldbeck, Calthwaite, Carlisle, Carnforth, Cartmel, Cleator Moor, Cockermouth, Coniston, Croglin, Crooklands, Crosthwaite, Culgaith, Dalston, Dent, Egremont, Embleton, Flookburgh, Glenridding, Gosforth, Grange-over-Sands, Grasmere, Grayrigg, Greenodd, Greystoke, Hackthorpe, Hallbankgate, Hawkshead, Hayton, Holmrook, Ingleton, Kendal, Keswick, Kirkbride, Kirkby Lonsdale, Kirkby Stephen, Kirkby Thore, Lamplugh, Langwathby, Lazonby, Lowick, Maryport, Millom, Milnthorpe, Morland, Newbiggin-on-Lune, Penrith, Plumpton, Pooley Bridge, Raughton Head, Ravenglass, Satterthwaite, Seascale, Sedbergh, Shap, Silloth, Silverdale, Skelton, Southwaite, St. Bees, Staveley, Threlkeld, Tunstall, Ulverston, Wetheral, Whitehaven, Wigton, Windermere, Witherslack, Workington

This page is part of our psychics directory for Cumbria. If you weren't looking for psychics in Cumbria use the search at the bottom of the page. In the meantime, we have some amazing books that may help if you want to know more about beoming a clairvoyant. Please see below.
---
Here are some extracts from a few of my favorites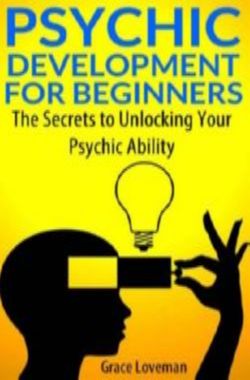 Development for Beginners: Pseudo-Reiki and the Healing Ball are two wonderful, starter techniques for someone just getting involved with the processes of psychic healing. Continue to practice these techniques as often as you can, and feel free to make subtle adaptations to them so that they evolve to best suit your personal style and needs.
Books to help develop your powers as a clairvoyant
Development for Beginners: Elizabeth Baron's career as a psychic medium has spanned multiple decades, and her broad-ranging expertise has allowed her to do work in numerous fields, including crime, missing persons, national issues, education, and personal counseling. She had also made many appearances on national radio programs and television shows.
Development for Beginners: Dr. Virtue's clairvoyant abilities first manifested themselves when she was a child. She used to see and talk to what most people would refer to as "imaginary friends." Dr. Virtue, however, had been given a gift – a gift which neither the people around her nor she herself fully understood.


Full List of areas covered on our Cumbria Psychics page:
Abbeytown, Aiketgate, Aikton, Ainstable, Aldingham, Allerby, Allithwaite, Allonby, Alston, Ambleside, Annaside, Anthorn, Appleby-in-Westmorland, Applethwaite, Arkleby, Arlecdon, Armathwaite, Arnside, Arrad Foot, Asby, Askam in Furness, Askham, Aspatria, Ayside, Backbarrow, Baggrow, Baldwinholme, Bampton, Bank End, Banks, Barbon, Bardsea, Barrow-in-Furness, Bassenthwaite, Baycliff, Bayles, Beaumont, Beck Foot, Beck Side, Beckermet, Beckfoot, Beetham, Bewaldeth, Bewcastle, Bigert Mire, Biggar, Blackford, Blackpool Gate, Blawith, Bleatarn, Blencarn, Blencogo, Blencow, Blennerhasset, Blindcrake, Blitterlees, Bolton, Bolton Low Houses, Boltonfellend, Boltongate, Boot, Bootle, Borrowdale, Bothel, Bouth, Bowland Bridge, Bowmanstead, Bowness-on-Solway, Bowness-on-Windermere, Brackenber, Braithwaite, Brampton, Branthwaite, Brantwood, Bridekirk, Bridgefoot, Bridgend, Brigham, Brigsteer, Brisco, Broad Oak, Broadgate, Brocklebank, Bromfield, Brough, Brough Sowerby, Brougham, Broughton Beck, Broughton in Furness, Broughton Mills, Broughton Moor, Buckabank, Bullpot Farm, Burgh by Sands, Burneside, Burrells, Burton-in-Kendal, Buttermere, Caldbeck, Calder Bridge, Calthwaite, Calvo, Camerton, Cardurnock, Cargo, Cark, Carleton, Carlisle, Cartmel, Cartmel Fell, Casterton, Castle Carrock, Catlowdy, Catterlen, Causewayhead, Cautley, Chapel Stile, Chapeltown, Clappersgate, Clawthorpe, Cleator, Cleator Moor, Cliburn, Clifton, Clough, Cockermouth, Cockley Beck, Colby, Colton, Coniston, Corney, Cotehill, Cotes, Coupland, Cowgill, Crackenthorpe, Croasdale, Crofthead, Croglin, Crook, Crooklands, Crosby, Crosby Garrett, Crosby Ravensworth, Crosscanonby, Crosthwaite, Culgaith, Cummersdale, Cumrew, Cumwhinton, Cumwhitton, Dacre, Dalston, Dalton-in-Furness, Dean, Deanscales, Dearham, Deepdale, Dendron, Dent, Distington, Dockray, Dovenby, Dowthwaitehead, Drigg, Drumburgh, Drybeck, Duddon Bridge, Dufton, Dundraw, Durdar, Eaglesfield, Eamont Bridge, Easton, Edderside, Edenhall, Egremont, Ellenborough, Ellonby, Elterwater, Embleton, Endmoor, Ennerdale Bridge, Eskdale Green, Farlam, Farleton, Faugh, Field Broughton, Fingland, Finsthwaite, Firbank, Fletchertown, Flimby, Flookburgh, Force Forge, Forest Head, Foxfield, Frizington, Gaitsgill, Gamblesby, Garnett Bridge, Garrigill, Garsdale Head, Gatebeck, Gawthrop, Gawthwaite, Gilcrux, Gilgarran, Gilsland Spa, Glasson, Glassonby, Gleaston, Glenridding, Gosforth, Grange, Grange-over-Sands, Grasmere, Grayrigg, Great Asby, Great Broughton, Great Clifton, Great Corby, Great Musgrave, Great Ormside, Great Orton, Great Salkeld, Great Strickland, Great Urswick, Greenholme, Greenodd, Greysouthen, Greystoke, Grigghall, Grinsdale, Grizebeck, Grizedale, Gubbergill, Hackthorpe, Haggbeck, Haile, Hall Dunnerdale, Hallbankgate, Hall's Tenement, Haresceugh, Harker, Hartley, Hartsop, Haverigg, Haverthwaite, Hawcoat, Hawkshead, Hayton, Heads Nook, Helton, Hensingham, Hesket Newmarket, Hethersgill, Heversham, High Harrington, High Hesket, High Ireby, High Lorton, High Newton, High Nibthwaite, High Wray, Highlaws, Hillbeck, Hilton, Hincaster, Hoff, Holker, Holme, Holmrook, Hornsby, Houghton, How, Howe, Hunsonby, Hutton, Hutton End, Hutton Roof, Hycemoor, Hyton, Ingmire Hall, Ings, Ireby, Ireleth, Irthington, Ivegill, Johnby, Kaber, Kearstwick, Keisley, Keld, Kelleth, Kelsick, Kendal, Kentmere, Kents Bank, Kershopefoot, Keswick, Killington, Kings Meaburn, Kingstown, Kirkandrews-upon-Eden, Kirkbampton, Kirkbride, Kirkby Lonsdale, Kirkby Stephen, Kirkby Thore, Kirkcambeck, Kirkland, Kirklinton, Kirkoswald, Kirksanton, Knock, Lady Hall, Laithes, Lakeside, Lamonby, Lamplugh, Lane End, Langrigg, Langwathby, Laversdale, Lazonby, Lea Yeat, Leadgate, Leasgill, Leece, Lessonhall, Levens, Lindal in Furness, Lindale, Linstock, Little Bampton, Little Broughton, Little Clifton, Little Corby, Little Musgrave, Little Orton, Little Salkeld, Little Strickland, Little Town, Little Urswick, Long Marton, Longburgh, Longtown, Low, Low Braithwaite, Low Crosby, Low Haygarth, Low Hesket, Low Row, Low Wood, Lower Hawthwaite, Loweswater, Lowgill, Lowick, Lowther, Lupton, Lyneholmeford, Mansergh, Mansriggs, Marton, Maryport, Matterdale End, Maulds Meaburn, Mawbray, Meal Bank, Mealsgate, Meathop, Melkinthorpe, Melmerby, Micklethwaite, Middleshaw, Middleton, Middletown, Midgeholme, Milburn, Millbeck, Millholme, Millhouse, Millom, Millthrop, Milnthorpe, Milton, Mitchelland, Moat, Mockerkin, Moor Row, Moorhouse, Moresby, Morland, Mosedale, Motherby, Mungrisdale, Murton, Nateby, Natland, Near Sawrey, Nenthall, Nenthead, Netherby, Nethertown, New Hutton, New Rent, Newbarns, Newbiggin, Newbiggin-on-Lune, Newby, Newby Bridge, Newby East, Newby West, Newton, Newton Arlosh, Newton Reigny, Newtown, Nook, North Scale, North Stainmore, Oakshaw Ford, Old Hutton, Old Town, Orton, Oughterby, Oulton, Ousby, Outgate, Outhgill, Oxen Park, Oxenholme, Papcastle, Pardshaw, Parkend, Parsonby, Parton, Patterdale, Pelutho, Pennington, Penny Bridge, Penrith, Penruddock, Pica, Plumbland, Plumpton, Plumpton Head, Ponsonby, Pool Bank, Pooley Bridge, Port Carlisle, Portinscale, Raisbeck, Rampside, Raughton Head, Ravenglass, Ravenstonedale, Reagill, Red Dial, Renwick, Rigmaden Park, Roa Island, Roadhead, Rockcliffe, Roosecote, Rosgill, Rosley, Rosthwaite, Rottington, Row, Rowrah, Ruckcroft, Rusland, Rydal, Sadgill, Salkeld Dykes, Sand Side, Sandford, Sandwick, Sandwith, Santon Bridge, Satterthwaite, Scale Houses, Scaleby, Scalebyhill, Scales, Scotby, Seascale, Seathwaite, Seatoller, Seaton, Seaville, Sebergham, Sedbergh, Sedgwick, Sellafield, Shap, Silecroft, Silloth, Skelton, Skelwith Bridge, Skinburness, Skirwith, Sleagill, Smardale, Smithfield, Snellings, Soulby, Soutergate, South End, Southwaite, Sowerby Row, Spark Bridge, St Bees, Staffield, Stainton, Stainton with Adgarley, Stair, Stanwix, Stapleton, Staveley, Staveley-in-Cartmel, Stockdalewath, Stone House, Storth, Stribers, Studholme, Sunderland, Sunny Bank, Talkin, Tallentire, Tebay, Temple Sowerby, Thornthwaite, Threlkeld, Thursby, Thurstonfield, Thwaite Head, Tindale, Tirril, Todhills, Torpenhow, Torver, Town End, Troutbeck, Troutbeck Bridge, Ulcat row, Uldale, Ullock, Ulpha, Ulverston, Underbarrow, Unthank, Vickerstown, Waitby, Walton, Warcop, Warwick, Warwick Bridge, Watchgate, Water Yeat, Waterhead, Watermillock, Wath Brow, Waverbridge, Waverton, Wellington, Welton, West Curthwaite, West Hall, Westfield, Westlinton, Westnewton, Westward, Wetheral, Whale, Whelpo, Whicham, Whitbeck, Whitehaven, Whitrigg, Wickerslack, Wiggonby, Wigton, Windermere, Winskill, Winster, Winton, Witherslack, Woodend, Woodhouse, Workington, Wreay, Wythburn