One Card Major Arcana Reading (Salem Deck)
Select one card then click it once it turns over.
)

General Meanings Major Arcana
Major Arcana cards show up when things are happening that pull us towards a certain destiny or path. Many Major Arcana cards in a reading is often a sign that our Spirit Guides and Angels are working behind the scenes to set everything up for us so that we can live the lives we are destined to live. While the Minor Arcana cards focus on the everyday actions and decisions you must face, these Major Arcana cards reveal messages about the bigger picture of your life and its long-term direction. A major arcana card represents an energy that is deep, strong, decisive or long-term. When a major arcana card appears in a reading, you have tapped into a powerful energy in some area of your life. The minor arcana cards do not carry the same weight, but they are still important. They chart the ups and downs of daily life and register changes in feelings and thoughts. These dramas are gripping while they occur, but they pass with time as new concerns take their place.
Energies connected: Major Arcana
The major arcana are signposts to things, events, and people, that are meant to be taken more seriously and looked at more closely, in general, than the minor arcana cards will generally represent.
About the Salem Tarot Deck
With deep rich colors, subdued by subtle shades of red/orange, the overall look is dark as you would expect from a deck loosely designed to reflect the witch periods of Salem. The Salem Tarot is a deck of magic and destiny. Within its 78 cards lies the souls path from birth to death and beyond. It's uses pagan and medieval imagery and each card has subtle flashbacks to the times of Salem and the witch trials.

This free daily tarot is part of a one card reading with major arcana cards from the Salem Tarot Deck. You will find many more tarot pages that will be of great help if you need tarot card meanings. Use the search at the bottom of the page. We have some amazing tarot books for you to browse. Please see below.
---
Here are some snippets from a few of my favorite books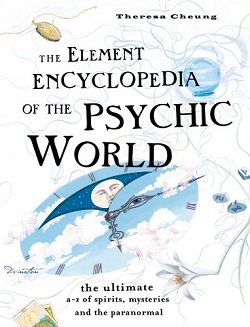 Elements of the Psychic World: Charles H Foster, the 'Salem Seer', gave abundant demonstrations of the phenomenon. Before the Dialectical Society Edward Laman Blanchard told the story of how the name of his father appeared in red letters on the arm of the medium and immediately afterwards, in answer to a question, the numbers 24 on the palm of his hand, indicating the number of years since his death. The phenomenon was very rapid, the letters and numbers disappearing in the sight of those present without the arm of the medium being withdrawn. Dr Ash-burner examined Foster's skin-letters under a powerful magnifying glass. He observed clearly that they were in relief and that the colouring matter was under the skin. Foster's biographer, George C Bartlett, describes an amusing incident. A certain Mr Adams came to consult Foster. He saw the room filled with spirits in his presence.
Tarot Ultimate Guide: Any influence can sway a Tarot card reading, and you will want to make sure that you are able to get the most accurate reading possible. Let us look at each of these attributes to see how you go about preparing yourself for a Tarot reading.
Tarot Triumphs: In other systems, use of rituals and the raising of awareness are seen as helping to create suitable circumstances at this specific point in time to conduct a divination. There can also be ways of showing whether the reading is valid for this moment too; in the Fool's Mirror layout (which we will go into in depth in chapter seven), if the card of the Fool appears in the central line, it means that either the time or the circumstances are not right to proceed. Likewise, when I visited the temple of the goddess Kuan Yin in Singapore, I was shown how to consult her oracle by first casting yin and yang stones to check if the time was favorable to ask a question, before proceeding to shake the cylinder containing the one hundred sticks of the oracle in order to displace the one that would provide my specific reading.
Do get in touch if you looked for One Card Major Arcana Reading with the Salem Tarot Deck and we don't have it listed. We would be more than happy to source the information for you. We hope you visit again for more online tarot information!
0