This page is part of your spiritual tarot reading with the Mage Tarot Deck. If you are reading this page by accident you may prefer our Spirit Guide Quiz or if you looked for The King of Dynamism specifically try The King of Dynamism Mage Tarot Meaning. Love, Luck and Light to all!
Faith, Spirituality Or Psychic Progression:
You may need to think critically and logically about some spiritual information coming your way now. It's possible that a spiritual leader of some kind is twisting something for the benefit of his organization (yes, he is likely to be male – or a woman with very masculine energy.) Again, trust your instincts and your intuition. If something doesn't resonate with you, then it doesn't resonate; it doesn't matter who says it or why. You don't have to accept everything even a trusted advisor offers.
Card Meanings: Lack Of Integrity/Morals/Discipline, Brutal, Intelligence Used In A Bad Way, Weak, Cynical, Dishonest, Inhumane, Irrational, Judgmental, Lack Of Structure/Routine, Losing Your Head, Controlling, Cold, Dictator, Evil Intentions, Obstinate, Oppressive, Rude, Powerless, Illogical, Violent, Intimidation, Power-Crazed, Judgments, Aggressive, Ruthless
The King of Dynamism often stands in for a powerful, opinionated, forceful man in the querent's life. He will often, but not always, have hair on the darker end of the spectrum. You may be tempted to think only about how things affect you personally, particularly when this card does not represent a man in your life. Consider the feelings of others before you act.

This reading is part of a spiritual tarot reading using the The King of Dynamism using cards from the with the Mage Tarot Deck. You will find many more tarot pages that will be of great help if you need tarot card meanings. Use the search at the bottom of the page. We have some amazing tarot books for you to browse. Please see below.
---
Here are some snippets from a few of my favorite books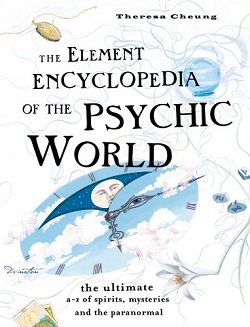 Elements of the Psychic World: During a distinguished career Lombroso studied at the universities of Padua, Vienna and Paris and was later (1862-76) a professor of psychiatry at the University of Pavia and of forensic medicine and hygiene (1876), psychiatry (1896) and criminal anthropology (1906) at the University of Turin. During the last years of his life Lombroso became passionately interested in paranormal and mediumistic phenomena, spiritualism and hypnosis in an incompatible attempt to explain these phenomena by resorting to positivist science
Try our Love Horoscopes: Pisces and Capricorn Match
Reversed Cards: I would argue that no matter what orientation this card is, the Devil is always in mirror mode. It is a reflective card whether we like to admit it or not. Bad habits, toxic people, addictions, toxic thoughts, crappy diet, and all the other elements of self-harm are flung in our faces when the Devil shows up. He reminds us that none of us ever shows up with clean hands. We all have faults and flaws, and hardly any of us can look ourselves in the mirror and tell ourselves we are loved. When this card shows up in a reading or daily draw, all of your fear, doubt, shame, guilt, and pain is reflected right back to you. It doesn't matter if he is upside down or right-side up, the feelings the Devil invokes are all the same. So let us take a moment and examine some of these feelings, because the only way to learn the lessons the Devil has to offer is to sit and take a good hard look at the mirror he holds up.
Tarot Triumphs: So my perceptions of the Tarot have been greatly influenced by my encounters with these three Tarot masters. The first, Jo, showed me that Tarot works as a divination system. The second, Raz, taught me that imagination is not enough, and we should think about structure, number, and sequence in the pack, even if there are different ways of arguing the case. Lastly, Glyn revealed that these images can be gateways to the mysteries. These encounters have inevitably shaped my understanding of Tarot and how I shall write about it in this book.
Feel free to drop us a line if you looked for The King of Dynamism Mage Spiritual Tarot Reading and you don't see what you want. We would be glad to help. In the meantime checkout The Archangel Jophiel Angel Card.
Tarot Card Meanings: Ace of Swords; variously said to represent the incisive power of the mind, determination and willpower working over physical strength vitality and force.  Generally, in Tarot, these are now the accepted meanings.  Older sources give this card a less favorable meaning and equate it with illness, death or sorrow.  The card is also linked to the coming birth of a child in some traditions.  Reversed; generally the same meanings are ascribed but with results that are not favorable.