Not looking for The Eight of Athames Tarot Card Meanings Salem Deck? You will see a search option at the bottom of the page. We have many pages just to get you precisely where you want to go.
The Eight of Athames
: Upright Meanings
Weakness
Indecision
Censure
The Eight of Athames: Reversed Meanings
Freedom
New Beginnings
Relaxation
The Salem Tarot The Eight's
The number Eight in the Tarot deck describes boundaries, limitations and situations that are inherently intractable. As we search and seek and gain desire for things to be a certain way, we often ignore boundaries. It is good to know your limitations and accept what can and cannot be done. Those who resonate with the vibration of eight are extremely successful – particularly in business where success relies on a period of time that allows progress to unfold. These people see trends and the bigger picture, and are able to ride a wave to their great gain. If the eights could be described in one word it would be 'action.' These cards illustrate moments of dedication, movement, and commitment. Often growth-oriented, the eights show us how deciding to put our noses down and do the work can be in turns satisfying, galvanizing, and intimidating.
The Salem Tarot Suit of Athames
The Suit of Athames is associated with action, change, force, power, oppression, ambition, courage and conflict. Action can be both constructive and/or destructive, sometimes resulting in violence. This suit can also mean hatred, battle, and enemies, and of all the suits, this one is considered to be the most powerful and dangerous. The Suit of Athames deals with the mental level of consciousness that is centred around the mind and the intellect. Athames mirror the quality of mind present in your thoughts, attitudes, and beliefs. Athames themselves are double-edged and in this way the Suit of Athames symbolises the fine balance between intellect and power and how these two elements can be used for good or evil. As such, the Athames must be balanced by spirit (Wands) and feeling (Chalices). The negative aspects of the Suit of Athames (i.e. when the Athames cards appear reversed) include anger, guilt, harsh judgement, a lack of compassion and verbal and mental abuse.
With deep rich colors, subdued by subtle shades of red/orange, the overall look is dark as you would expect from a deck loosely designed to reflect the witch periods of Salem. The Salem Tarot is a deck of magic and destiny. Within its 78 cards lies the souls path from birth to death and beyond. It's uses pagan and medieval imagery and each card has subtle flashbacks to the times of Salem and the witch trials.

Although this page is designed to be viewed individually when you search for Eight of Athames Salem Tarot Meanings, you will find many more tarot pages that will be of great help if you need tarot card meanings. Use the search at the bottom of the page. We have some amazing tarot books to suggest to you. Please check them out.
---
Here are some snippets from a few of my favorite books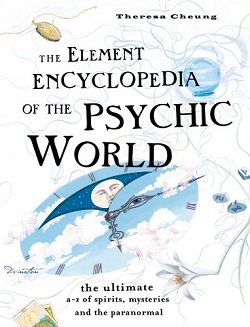 Elements of the Psychic World: A feature of lycanthropy common in medieval and Renaissance literature and later magical works, although neglected in modern horror-movie imagery, is the nature of the wolf body created. In contrast to popular legend the lycanthrope does not transform physically into a wolf but the wolf form is constructed o f ether. The human body of the lycanthrope is typically left behind in a trance state and it could be said that lycanthropy represents a form of etheric projection.
Development for Beginners: The first type of programming is absorption, which seeks to soak up all of the energy that runs into it. And the more energy that it comes into contact with, the more fortified it becomes. The downside to this type of programming is that after absorbing a ton of energy, the psychic shield runs the risk of becoming overloaded and doing damage to your body's system of energy.
Elements of the Psychic World: Despite poor experimental records EVP researchers continue to devote time and energy to finding a way to capture something on tape that proves life after death. In the last decade or so EVP has moved into other media, including TV, video and film cameras and computers. Researchers all over the world have reported images and voices
Do get in touch if you looked for Eight of Athames Salem Tarot Meanings and we don't have it listed. We would be more than happy to source the information for you. We hope you visit again for more online tarot information!