Not looking for The Three of Athames Tarot Card Meanings Salem Deck? You will see a search option at the bottom of the page. We have many pages just to get you precisely where you want to go.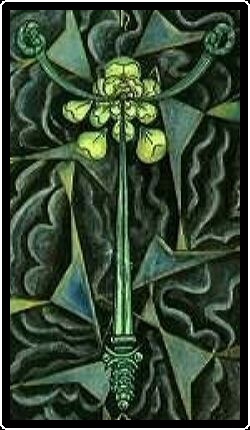 The Three of Athames
: Upright Meanings
Broken Relationship
Civil War
The Three of Athames: Reversed Meanings
The Salem Tarot Three's
By nature the threes deal with creativity and growth. Like all tarot cards, this can go in different directions. Take the celebratory three of cups, for example, and contrast it with the dire and dramatic three of swords; some combinations are more constructive than others. Threes also indicate a turning point, moments that unfold after the director calls "action!" They're active and dynamic unlike the more stationary twos. Because of this threes show times when change is afoot and the querent can harness the energy presented to them as they see fit. The threes, a number that's all about creation: the act of making something from the union of two. The most obvious and oft-cited metaphor for this is birth – a child created from two partners.
The Salem Tarot Suit of Athames
The Suit of Athames is associated with action, change, force, power, oppression, ambition, courage and conflict. Action can be both constructive and/or destructive, sometimes resulting in violence. This suit can also mean hatred, battle, and enemies, and of all the suits, this one is considered to be the most powerful and dangerous. The Suit of Athames deals with the mental level of consciousness that is centred around the mind and the intellect. Athames mirror the quality of mind present in your thoughts, attitudes, and beliefs. Athames themselves are double-edged and in this way the Suit of Athames symbolises the fine balance between intellect and power and how these two elements can be used for good or evil. As such, the Athames must be balanced by spirit (Wands) and feeling (Chalices). The negative aspects of the Suit of Athames (i.e. when the Athames cards appear reversed) include anger, guilt, harsh judgement, a lack of compassion and verbal and mental abuse.
With deep rich colors, subdued by subtle shades of red/orange, the overall look is dark as you would expect from a deck loosely designed to reflect the witch periods of Salem. The Salem Tarot is a deck of magic and destiny. Within its 78 cards lies the souls path from birth to death and beyond. It's uses pagan and medieval imagery and each card has subtle flashbacks to the times of Salem and the witch trials.

Although this page is designed to be viewed individually when you search for Three of Athames Salem Tarot Meanings, you will find many more tarot pages that will be of great help if you need tarot card meanings. Use the search at the bottom of the page. We have some amazing tarot books to suggest to you. Please check them out.
---
Here are some snippets from a few of my favorite books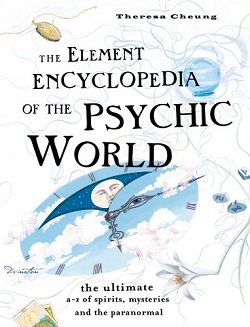 Elements of the Psychic World: Orb of light: This can easily be combined with the method above. Image an orb of white (or blue if this seems more effective) light hovering and sending out rays of light about 9 inches to a foot above the crown of the head.
Development for Beginners: Taureans are nothing like the angry image that is conjured up when you imagine a bull, raging and ready to charge. Rather, Taureans are more peace-loving, passive individuals; although, the stubbornness of Taureans can lead them to feel greatly incensed.
Elements of the Psychic World: Crystal gazing takes time and practice, but in time you will probably see clouds appearing and disappearing and images becoming clearer. Eventually detailed scenarios may even start to appear in your crystal, leading to great psychic vision.
Do get in touch if you looked for Three of Athames Salem Tarot Meanings and we don't have it listed. We would be more than happy to source the information for you. We hope you visit again for more online tarot information!