Not looking for The Ace of Wands Tarot Card Meanings Thoth Deck? You will see a search option at the bottom of the page. We have many pages just to get you precisely where you want to go.
The Ace of Wands
: Upright Meanings
Profitable Journey
New Business
Beginning
New Career
Birth
Inheritance
The Ace of Wands: Reversed Meanings
Selfishness
Lack Of Determination
Setback
The Thoth Tarot The Ace's
The Tarot Aces are most often welcomed in a draw, as they inspire newness in many aspects: growth, challenges, ideas, love, opportunities, perspectives… New everything! They are usually seen as positive, if you are ready for change or to see things with a new vision. Aces are the root force, the spark or seed of the suit. They have no purpose yet, but are filled with raw potential. They are the active energy of the suit ready to be used. They can also indicate compass direction or season. They represent the seed of potential, the potential of what could happen next, because it hasn't yet fully manifested. And within any Tarot reading, the Aces show us that possibility. It's up to us to turn it into something further.
The Thoth Tarot Suit of Wands
The Suit of Wands is associated with primal energy, spirituality, inspiration, determination, strength, intuition, creativity, ambition and expansion, original thought and the seeds through which life springs forth. Wands deal with the spiritual level of consciousness and mirror what is important to you at the core of your being. Wands are also indicative of all things that you do during the day to keep you busy, be it working at the office, home or the great outdoors. Wands have to do with movement, action and initiatives and the launching of new ideas. They may be indicative of a never-ending 'Ideas List' or 'To Do List', whereby the client has many projects on the go to keep them busy. The negative aspects of the Suit of Wands include illusion, egotistical behaviour, impulsiveness, a lack of direction or purpose, or feeling meaningless.
The magnificent Thoth Tarot Deck contains the Kabbalistic and astrological attributions described in Aleister Crowleys Book Of Thoth. It is known for its striking beauty, as well as its depiction of an understanding of the occult that was gathered over a lifetime of study. In 1773 Antoine Court de Gébelin claimed that Egyptian priests coded the Book of Thoth into the images of the tarot.

Although this page is designed to be viewed individually when you search for Ace of Wands Thoth Tarot Meanings, you will find many more tarot pages that will be of great help if you need tarot card meanings. Use the search at the bottom of the page. We have some amazing tarot books to suggest to you. Please check them out.
---
Here are some snippets from a few of my favorite books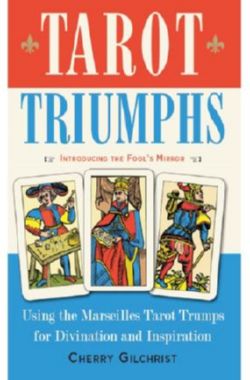 Tarot Triumphs: Sound is a very powerful sense in helping us to connect to the individual cards, but there are other ways of doing this too. Let's take a look at the clothing, color, equipment, and light in the cards.
Elements of the Psychic World: Mostly found in Native American cultures (and also known as a witch doctor among indigenous tribes of Africa and South America and in parts of Australia and Polynesia), the medicine man is a magical practitioner who uses spells and potions to cure the sick, protect his community from evil and to contact spirit guides for guidance and divination.
Development for Beginners: Alerting our conscious mind to things not previously known to it, such as a psychical illness or challenge.
Do get in touch if you looked for Ace of Wands Thoth Tarot Meanings and we don't have it listed. We would be more than happy to source the information for you. We hope you visit again for more online tarot information!