What do reversed cards/card strength mean?
This beautiful angel guards and protects all that is new and young in life, especially newborn babies. It watches over anything that is beginning to grow and that needs extra nourishment, gentleness and care.
Belonging to the REALM: Heaven of Form , The Guardian Angel of Children is in the group known as Guardian Angels.
ANGELIC FUNCTION: To guard and protect all children
GIFTS FOR THE EARTH: This angel can help you to protect the child within who longs to feel safe and loved; look after all new beginnings in your life; honour what is young and fresh in your life.
The protective angel who watches over all new souls incarnated into earthly life, this angel helps mothers and babies at births. It also guides and protects all those who help to manage young babies and children. Every new baby and young person is blessed, protected and cherished by its Guardian Angel.
This angel also assists at any new beginnings, of new projects or relationships. It protects whatever is fresh and vulnerable, helping to nurture and sustain what is young so that it can grow strong and resilient. Whatever is new in your life can be blessed by the loving and vigilant care offered by this angel.
By praying to The Guardian Angel of Children we can give thanks and rejoice in the miracle of new life. We can ask for guidance and protection for all that is young and tender within us. We can ask this blessing for our families, friends, and those we associate with in our jobs, as well as others with whom we come into contact on a daily basis. All that is young and tender in us, vulnerable or in need of care, deserves a blessing from this special Guardian Angel. It will help to protect what is innocent and pure in us as well. That inner child who longs for acceptance and cherishing is acknowledged by your Guardian Angel.
The Guardian Angel of Children can help us to touch the child in us who is lonely or unloved. It can also help us to heal deep wounds where there has been a scarcity of love, or even abuse. We can ask this Guardian Angel to help us release pain, sorrow and upsetting memories from our past and to find healing for our spirit. This angel offers the protection that all new beginnings require to grow and flourish. It gives us the nurturing we need to acquire our strength and feel our stability in new situations. It allows the tender blooms of all new beginnings to root and take hold in solid ground.
---
Here are some snippets from a few of my favorite books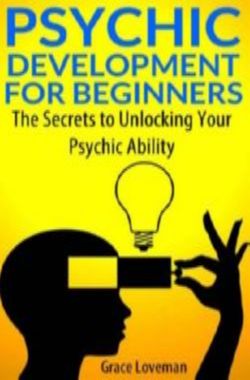 Development for Beginners
Book DetailsDevelopment for Beginners: Ka: This is what was considered to be a person's 'double,' also referred to as an 'astral projection.' After death, the Ka would linger on inside the tomb, inhabiting either the person's body or in some cases, a statue of the deceased. The Ka was regarded as being independent, however, so it could freely move around. There was a duality that existed within the Ka, with it consisting of a higher, guardian angel-like Ka, and a lower Ka, which resulted from knowledge that had been ascertained on earth.
Development for Beginners: This time, Dr. Virtue heeded to the angel's instructions. And upon hearing her cry of distress, two passers-by came to Dr. Virtue's aid, scaring off the assailants.
Angel Insights : The main reason your guardian angels are so excited to see you reading this book is because they want to have a closer connection with you. Your guardian angels know the more you learn about them, and the better you get at communicating with them, the more you will ask for your guardian angels' assistance, the more you will recognize their presence, and the more your guardian angels can guide you and aid you.
Do get in touch if you need more information about The Guardian Angel of Children and we don't have it. We would be more than happy to source the information for you. We hope you visit again for another angel reading!
Angel Insights : Maybe the idea of angels has always resonated with you, but you don't really know much about them. Or maybe you occasionally sense that you're getting a message from an angel, but you want to feel a stronger bond to the angel realm and wish to communicate with angels frequently. Whether you want to learn more about angels, want to learn how to receive guidance from your angels, or are an old hand at angelic communication and just want to pick up some new tricks, this book will help you create a closer connection to the angel realm.