Clairvoyants, Mediums and Psychics in Perth and Kinross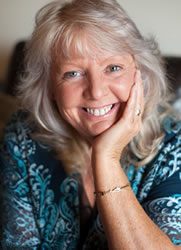 June Field
June works around Dundee and has read for many celebrities including: Toyah Willcox, Emmerdale cast members and Vicki Gulvanson (Housewives of Orange County)
"The loss of a loved one does not mean the end. The essence of my Spiritual Process is to work towards transforming any experience of grief and in partnership with Spirit, enable them to see the view from the other side of the bridge."
June received the title of "Worlds Greatest Psychic" after battling with 70,000 psychics worldwide in a 7 month reality TV show filmed in Kiev that aired to millions worldwide… she took over 54% of the overall votes to gain her title!
Quoted as "Worlds Greatest Psychic" after participating in and winning "International Battle of the Psychics" where over 70,000 Psychic Mediums from all over the world took part.
Tel: 01667 456377


Clairvoyants, Mediums and Psychics in Perth and Kinross please contact us for your free listing here. If you were searching for a psychic in Perth and Kinross or any of the following areas, please reach out to us with the details of the psychic you eventually go to.
Covering the following areas in Perth and Kinross: Alyth, Boat of Garten, Rannoch

This page is part of our psychics directory for Perth and Kinross. If you weren't looking for psychics in Perth and Kinross use the search at the bottom of the page. In the meantime, we have some amazing books that may help if you want to know more about beoming a medium. Please see below.
---
Here are some extracts from a few of my favorites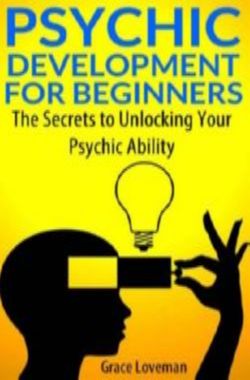 Development for Beginners: My interest in psychic development started when I was just a kid. When I was around nine or ten years old, I read the book Matilda by Roald Dahl and became obsessed with the idea of learning how to move objects with my mind.
Books to help develop your powers as a clairvoyant
Development for Beginners: There have been many accounts of dreams accurately foretelling the future; you may have even had a predictive dream yourself, and there have been numerous scientific investigators who have conducted research on the subject and found solid evidence supporting the claim for psychic dreams.
Development for Beginners: Of course, if you are a believer of one of the Biblical faiths, then perceiving Isaiah as a psychic isn't a notion that is likely to sit well with your stomach. However, before the B word (B is for blasphemy) starts getting thrown around, please allow me to first clarify that I'm not making any confirmations either way as to whether Isaiah was or was not a psychic.


Full List of areas covered on our Perth and Kinross Psychics page:
Aberargie, Aberdalgie, Aberfeldy, Abernethy, Abernyte, Aberuthven, Achalader, Acharn, Achnafauld, Airntully, Aldclune, Aldville, Almond-bank, Alyth, Amulree, Ardler, Ardoch, Ardradnaig, Ardtalnaig, Ardtrostan, Ardvorlich, Arlary, Arngask, Arthurstone, Ashmore, Auchinner, Auchnacloich, Auchnafree, Auchterarder, Aulich, Ayton, Badyo, Balbeggie, Balendoch, Balgedie, Balhary, Balintyre, Ballechin, Balliemore, Ballindean, Ballinlick, Ballinluig, Ballintuim, Balloch, Balmacneil, Balmyle, Balnaguard, Balthayock, Balvarran, Bamff, Bankfoot, Ben Alder Cottage, Birnam, Blackford, Blacklunans, Blair Atholl, Blairgowrie, Blairingone, Bolfracks, Braco, Braegrum, Braes of Foss, Bridge of Balgie, Bridge of Cally, Bridge of Earn, Bridge of Ericht, Bridge of Gaur, Bridge of Tilt, Bridgend, Broom of Dalreach, Buchanty, Burnfoot, Burrelton, Busby, Butterstone, Calvine, Camghouran, Campmuir, Camserney, Camusurich, Camusvrachan, Caputh, Cargill, Carie, Carnbo, Carroglen, Cashlie, Chapelbank, Chapelhill, Clathy, Cleish, Clunie, Coldrain, Colenden, Collace, Comrie, Concraigie, Corrymuckloch, Coshieville, Coupar Angus, Craggan, Cragganruar, Craigdallie, Craigend, Craigie, Craigieholm, Craigow, Cray, Crieff, Crook of Devon, Crossgates, Culloch, Cultybraggan Camp, Dalchalloch, Dalchruin, Dalginross, Dalguise, Dalmarnock, Dalmunzie Hotel, Dalnacarn, Dalnaglar Castle, Dalqueich, Dalrulzian, Damside, Dowally, Dron, Drum, Drumour, Dubheads, Duinish, Dull, Dunalastair, Duncrievie, Dunira, Dunkeld, Dunning, Dunsinnan, Edradynate, Elcho, Enochdu, Errol, Fearnan, Findo Gask, Finegand, Finnart, Forebrae, Forest Lodge, Forgandenny, Forneth, Forteviot, Fortingall, Foss, Fowlis Wester, Friarton, Gairney Bank, Garrick, Garrow, Garvock, Gask, Gatehouse, Gellyburn, Gilmerton, Glencarse, Glendevon, Glendoick, Gleneagles, Glenfarg, Glenfoot, Glenlichorn, Glenshee, Grandtully, Grange, Greenloaning, Greenscares, Grundcruie, Guay, Guildtown, Harrietfield, Hosh, Huntingtower, Inchture, Inchyra, Innerwick, Invergeldie, Invergowrie, Inverhadden, Invervar, Jordanstone, Keillor, Keillour, Keithick, Keltneyburn, Kenknock, Kenmore, Kettins, Killichonan, Killiecrankie, Kilspindie, Kiltyre, Kinclaven, Kincraigie, Kindallachan, Kindrogan Field Centre, Kinfauns, Kingoodie, Kinkell Bridge, Kinloch, Kinloch Rannoch, Kinnaird, Kinnesswood, Kinross, Kinrossie, Kintillo, Kippen, Kirkmichael, Kirkton, Kirkton of Collace, Kirkton of Lethendy, Knapp, Laguna, Lair, Langside, Lassintullich, Lawers, Leitfie, Lethendy, Leys, Little Ballinluig, Little Dunkeld, Littleton, Lochlane, Logierait, Longforgan, Lornty, Lubreoch, Luncarty, Machany, Madderty, Markethill, Meigle, Meikleour, Methven, Middle Rigg, Middleton, Mill of Fortune, Millearn, Milltown of Aberdalgie, Milnathort, Milton, Milton Morenish, Milton of Dalcapon, Moar, Moncreiffe, Moneydie, Monzie, Morenish, Moulin, Muirton of Ardblair, Muirtown, Murthly, Muthill, Netherton, New Alyth, New Scone, Newmiln, Newton, Newton of Balcanquhal, Ochtermuthill, Ochtertyre, Old Scone, Parkhill, Path of Condie, Persey, Perth, Pickston, Pitagowan, Pitcairngreen, Pitcairns, Pitcur, Pitlochry, Pitnacree, Pitroddie, Port Allen, Port na Craig, Powmill, Pubil, Quoig, Quoigs, Rait, Rannoch School, Rattray, Remony, Rhynd, Riechip, Rochallie, Rosemount, Ross, Rossie Ochill, Rumbling Bridge, Saucher, Scotlandwell, Scotston, Shanzie, Solsgirth, Spittal of Glenshee, Spittalfield, Springfield, Sronphadruig Lodge, St David's, St Fillans, St Martins, Stanley, Stenton, Stix, Straloch, Strathtay, Struan, Talla Bheith, Tarsappie, Tarvie, Tempar, Thornton, Tibbermore, Tighnablair, Tressait, Trinafour, Trochry, Tulchan, Tulliemet, Tullybannocher, Tullybelton, Tullyfergus, Tullymurdoch, Tummel Bridge, Upper Obney, Upper Tillyrie, Warroch, Waterloo, Weem, West Tofts, Westerton, Whitefield, Wolfhill, Woodend, Woodside