Clairvoyants, Mediums and Psychics in Lincolnshire
Samantha Hamilton
Born in the North of England Samantha has risen from a working class background, and now lives near Boston Lincolnshire.
Samantha is blessed to work as a medium and, before taking a break to raise a family Samantha wrote for the Sunday Express.
Throughout the year Samantha will be touring around the UK showing all that the the afterlife truly exists!
Samantha Hamilton psychic celebrity to the stars & daughter Emma King are now offering Psychic Taster readings.
Samantha is also available for group and private bookings.
To Book A Reading Call: 07801 567 846 : Mon-Sun 10am-10pm


Clairvoyants, Mediums and Psychics in Lincolnshire please contact us for your free listing here. If you were searching for a psychic in Lincolnshire or any of the following areas, please reach out to us with the details of the psychic you eventually go to.
Covering the following areas in Lincolnshire: Alford, Bardney, Barnetby, Barrow upon Humber, Barton-upon-Humber, Bassingham, Baumber, Billingborough, Billinghay, Binbrook, Bishop Norton, Boston, Bourne, Brigg, Burgh on Bain, Caistor, Castle Bytham, Cleethorpes, Coningsby, Corby Glen, Corringham, Cranwell, Culverthorpe, Deeping St Nicholas, Doddington, Doncaster, Dowsby, East Kirkby, Eastoft, Edenham, Epworth, Folkingham, Fosdyke, Friskney, Fulstow, Gainsborough, Gedney Drove End, Gosberton, Grantham, Great Ponton, Grimsby, Haxey, Hemswell, Holbeach, Holbeach St Johns, Holbeach St Marks, Honington, Horncastle, Horsington, Hubbert's Bridge, Immingham, Ingoldsby, Kirton in Lindsey, Knipton, Langrick, Laughton, Lincoln, Little Steeping, Louth, Mablethorpe, Market Deeping, Market Rasen, Martin, Metheringham, Morton, Moulton Chapel, New Leake, Newborough, Normanby by Spital, North Kelsey, North Somercotes, North Thoresby, Owston Ferry, Peterborough, Pinchbeck Bars, Risegate, Saltfleetby, Saxby All Saints, Scampton, Scothern, Scremby, Scunthorpe, Searby, Sibsey, Skegness, Sleaford, South Cockerington, South Rauceby, Spalding, Spilsby, Stenigot, Stickney, Stow, Surfleet, Sutterton, Sutton on Sea, Sutton St James, Swallow, Swaton, Swinderby, Swineshead, Tealby, Torksey, Ulceby, Welton, Whaplode Drove, Wickenby, Witham on the Hill, Woodhall Spa, Wootton, Wragby

This page is part of our psychics directory for Lincolnshire. If you weren't looking for psychics in Lincolnshire use the search at the bottom of the page. In the meantime, we have some amazing books that may help if you want to know more about beoming a clairvoyant. Please see below.
---
Here are some extracts from a few of my favorites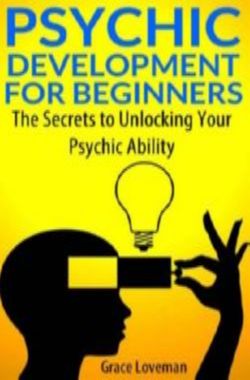 Development for Beginners: The signs of the zodiac don't necessarily correspond with being psychic; although, if you read your daily horoscopes in newspapers or magazines, you are likely to discover that they are often surprisingly accurate.
Books to help develop your powers as a medium
Development for Beginners: And as we now know, all of those predictions came true. Edward wrote his first book about psychic abilities in 1998, which was called One Last Time. And from there, he has grown into a household, albeit controversial, name in the United States.
Development for Beginners: This type of intuition is characterized by simply knowing things to be true without having any logical explanation. Nothing is seen, heard, or felt; a knowing intuitive just knows. Knowing intuition is kind of like downloading information from the psychic realm directly to your conscious mind.


Full List of areas covered on our Lincolnshire Psychics page:
Aby, Addlethorpe, Aisby, Alford, Algarkirk, Allington, Alvingham, Amber Hill, Ancaster, Anderby, Anton's Gowt, Anwick, Apley, Asgarby, Ashby by Partney, Ashby de la Launde, Ashby Puerorum, Aslackby, Asterby, Aswarby, Aswardby, Aswick Grange, Atterby, Aubourn, Aunsby, Authorpe, Authorpe Row, Bag Enderby, Bardney, Barholm, Barkston, Barlings, Barrowby, Bassingham, Bassingthorpe, Baston, Baumber, Beckingham, Beesby, Belchford, Belleau, Belton, Benington, Benington Sea End, Benniworth, Bicker, Bigby, Billingborough, Billinghay, Bilsby, Binbrook, Birthorpe, Bishop Norton, Bishopbridge, Bitchfield, Blankney, Bloxholm, Blyborough, Blyton, Boothby Graffoe, Boothby Pagnell, Boston, Boultham, Bourne, Braceborough, Bracebridge, Bracebridge Heath, Braceby, Brampton, Brandon, Brandy Wharf, Bransby, Branston, Branston Booths, Brant Broughton, Bratoft, Brattleby, Bridge End, Brinkhill, Broadholme, Brocklesby, Brothertoft, Broxholme, Bucknall, Bulby, Burgh le Marsh, Burgh on Bain, Burton, Burton Coggles, Burton Pedwardine, Burwell, Butterwick, Cabourne, Caenby, Caenby Corner, Caistor, Cammeringham, Candlesby, Canwick, Careby, Carlby, Carlton Scroop, Carlton-le-Moorland, Carrington, Castle Bytham, Cawkwell, Cawthorpe, Caythorpe, Chapel Hill, Chapel St Leonards, Chapelgate, Cherry Willingham, Church End, Churchthorpe, Claxby, Claxby Pluckacre, Claypole, Claythorpe, Cold Hanworth, Coleby, Colsterworth, Coningsby, Conisholme, Corby Glen, Corringham, Covenham St Bartholomew, Covenham St Mary, Cowbit, Cranwell, Creeton, Croft, Crossgate, Crowland, Culverthorpe, Cumberworth, Cuxwold, Dalderby, Dawsmere, Deeping Gate, Deeping St James, Deeping St Nicholas, Dembleby, Denton, Digby, Doddington, Dogdyke, Donington, Donington on Bain, Dorrington, Dowsby, Drayton, Driby, Dry Doddington, Dunholme, Dunsby, Dunston, Dyke, Eagle, East Barkwith, East Ferry, East Heckington, East Keal, East Kirkby, East Stockwith, East Torrington, Eastgate, Easton, Eastville, Edenham, Edlington, Elsthorpe, Eskham, Evedon, Ewerby, Ewerby Thorpe, Faldingworth, Farforth, Farlesthorpe, Fendike Corner, Fenhouses, Fenton, Fillingham, Firsby, Fishtoft, Fishtoft Drove, Fiskerton, Fleet, Fleet Hargate, Folkingham, Fosdyke, Foston, Fotherby, Frampton, Frampton West End, Freiston, Freiston Shore, Friesthorpe, Friskney, Friskney Eaudike, Frith Bank, Frithville, Fulbeck, Fulletby, Fulnetby, Fulstow, Gainsborough, Gate Burton, Gautby, Gayton le Marsh, Gayton le Wold, Gedney, Gedney Broadgate, Gedney Drove End, Gedney Dyke, Gedney Hill, Gibraltar, Gipsey Bridge, Glentham, Glentworth, Gosberton, Goulceby, Grainsby, Grainthorpe, Grantham, Grasby, Grayingham, Great Carlton, Great Gonerby, Great Hale, Great Limber, Great Ponton, Great Steeping, Great Sturton, Greatford, Greetham, Grimoldby, Grimsthorpe, Gunby, Guy's Head, Hacconby, Haceby, Hackthorn, Haddington, Hagnaby, Hagworthingham, Hainton, Hallington, Halltoft End, Haltham, Halton Holegate, Hameringham, Hannah, Hanthorpe, Hareby, Harlaxton, Harmston, Harpswell, Harrington, Hatton, Haugham, Hawthorn Hill, Hawthorpe, Heapham, Heckington, Heighington, Helpringham, Hemingby, Hemswell, Heydour, High Toynton, Hill Dyke, Hoffleet Stow, Hogsthorpe, Holbeach, Holbeach Bank, Holbeach Clough, Holbeach Drove, Holbeach Hurn, Holbeach St Johns, Holbeach St Marks, Holbeach St Matthew, Holdingham, Holton, Holton le Clay, Holton le Moor, Honington, Horbling, Horncastle, Horsington, Hougham, Hough-on-the-Hill, Howell, Hubbert's Bridge, Humby, Hundleby, Huttoft, Ingham, Ingoldmells, Ingoldsby, Irby in the Marsh, Irnham, Keal Cotes, Keddington, Keelby, Keisby, Kelby, Kelstern, Ketsby, Kettlethorpe, Kexby, Key's Toft, Kingerby, Kingthorpe, Kirkby, Kirkby Green, Kirkby la Thorpe, Kirkby on Bain, Kirkby Underwood, Kirkstead, Kirmond le Mire, Kirton, Kirton End, Kirton Holme, Knaith, Lade Bank, Langrick, Langriville, Langtoft, Langton, Langton by Wragby, Langworth, Laughterton, Laughton, Lea, Leadenham, Leake Common Side, Leake Hurn's End, Leasingham, Legbourne, Legsby, Lenton, Leverton, Leverton Outgate, Lincoln, Linwood, Lissington, Little Bytham, Little Carlton, Little Cawthorpe, Little Grimsby, Little Hale, Little London, Little Ponton, Little Steeping, Londonthorpe, Long Bennington, Long Sutton, Loosegate, Lound, Louth, Low Toynton, Ludborough, Ludford Magna, Ludford Parva, Ludney, Lusby, Lutton, Mablethorpe, Maidenwell, Maltby le Marsh, Manby, Manthorpe, Mareham le Fen, Mareham on the Hill, Markby, Market Deeping, Market Rasen, Market Stainton, Marsh Chapel, Marston, Martin, Marton, Mavis Enderby, Meals, Metheringham, Middle Rasen, Midville, Miningsby, Minting, Moor Side, Moorby, Moortown, Morton, Moulton, Moulton Chapel, Moulton Seas End, Muckton, Mumby, Navenby, Nettleham, Nettleton, New Bolingbroke, New Leake, New York, Newton, Newton by Toft, Newton on Trent, Nocton, Normanby by Spital, Normanby le Wold, Normanton, North Carlton, North Cockerington, North Cotes, North Elkington, North Hykeham, North Kelsey, North Kyme, North Ormsby, North Owersby, North Rauceby, North Reston, North Scarle, North Somercotes, North Thoresby, North Willingham, North Witham, Northlands, Northorpe, Norton Disney, Oasby, Old Bolingbroke, Old Leake, Old Somerby, Orby, Osbournby, Osgodby, Owmby, Owmby by Spital, Oxcombe, Panton, Partney, Pickworth, Pilham, Pinchbeck, Pinchbeck Bars, Pinchbeck West, Pode Hole, Pointon, Potterhanworth, Quadring, Quadring Eaudike, Quarrington, Raithby, Ranby, Rand, Reepham, Revesby, Riby, Rigsby, Rippingale, Risegate, Ropsley, Rothwell, Roughton, Rowston, Ruckland, Ruskington, Ryland, Saleby, Salmonby, Saltfleet, Saltfleetby All Saints, Saltfleetby St Clements, Saltfleetby St Peter, Sandholme, Sandilands, Sapperton, Saracen's Head, Sausthorpe, Saxby, Saxilby, Scamblesby, Scampton, Scopwick, Scothern, Scotter, Scotterthorpe, Scottlethorpe, Scotton, Scrane End, Scredington, Scremby, Scrub Hill, Seacroft, Searby, Sedgebrook, Shepeau Stow, Sibsey, Silk Willoughby, Sixhills, Skegness, Skeldyke, Skellingthorpe, Skendleby, Skidbrooke, Skillington, Skirbeck, Sleaford, Sloothby, Snarford, Snelland, Snitterby, Somersby, Sotby, Sots Hole, South Carlton, South Cockerington, South Elkington, South Hykeham, South Kelsey, South Kyme, South Ormsby, South Rauceby, South Reston, South Somercotes, South Thoresby, South Willingham, South Witham, Southrey, Spalding, Spanby, Spilsby, Spital in the Street, Spridlington, Springthorpe, Stainby, Stainfield, Stainton by Langworth, Stainton le Vale, Stamford, Stapleford, Stenigot, Stewton, Stickford, Stickney, Stixwould, Stoke Rochford, Stow, Stragglethorpe, Stroxton, Strubby, Stubton, Sturton by Stow, Sudbrook, Sudbrooke, Surfleet, Surfleet Seas End, Susworth, Sutterton, Sutton, Sutton Bridge, Sutton Crosses, Sutton le Marsh, Sutton on Sea, Sutton St Edmund, Sutton St James, Swaby, Swallow, Swallow Beck, Swarby, Swaton, Swayfield, Swinderby, Swineshead, Swineshead Bridge, Swinhope, Swinstead, Syston, Tallington, Tathwell, Tattershall, Tattershall Bridge, Tattershall Thorpe, Tealby, Tetford, Tetney, Tetney Lock, Theddlethorpe All Saints, Theddlethorpe St Helen, Thimbleby, Thoresway, Thorganby, Thornton, Thornton le Moor, Thorpe, Thorpe Culvert, Thorpe on the Hill, Thorpe St Peter, Thorpe Tilney Dales, Threekingham, Thurlby, Timberland, Timberland Dales, Toft, Toft next Newton, Torksey, Tothill, Toynton All Saints, Toynton Fen Side, Toynton St Peter, Trusthorpe, Tumby, Tumby Woodside, Twenty, Tydd Gote, Tydd St Mary, Uffington, Ulceby, Ulceby Cross, Upton, Usselby, Utterby, Waddingham, Waddington, Waddingworth, Wainfleet All Saints, Wainfleet Bank, Walcot, Walcot Dales, Walesby, Walkerith, Washingborough, Welbourn, Welby, Well, Wellingore, Welton, Welton le Marsh, Welton le Wold, West Ashby, West Barkwith, West Deeping, West End, West Keal, West Rasen, West Torrington, Westborough, Westhorpe, Weston, Weston Hills, Whaplode, Whaplode Drove, Whaplode St Catherine, Whisby, White Pit, Wickenby, Wigtoft, Wildsworth, Willingham, Willoughby, Willoughton, Wilsford, Wilsthorpe, Winthorpe, Wispington, Witham on the Hill, Withern, Wood Enderby, Woodhall Spa, Woolsthorpe, Wragby, Wragholme, Wrangle, Wrangle Lowgate, Wyberton, Wyville, Yarburgh