This page is part of your love tarot reading with the Mage Tarot Deck. If you are reading this page by accident you may prefer our Spirit Guide Quiz or if you looked for The King of Questing specifically try The King of Questing Mage Tarot Meaning. Love, Luck and Light to all!
Romance, Love Or Relationships:
The King of Questing reversed is a good omen with regard to love, especially if you are interested in an older man who is energetic, kind, and warm. Regardless of who you are interested in or involved with, this card indicates though that your beloved may need some time to think through what he or she needs and what they want to happen in your relationship. It's important that you be patient and open while they figure it out. Take one step at a time.
Card Meanings: Ineffective, Afraid To Be Different, Volatile Temper, Boorish, Unyielding, Impulsive, Breaking Promises, Weak, Womaniser, Not Being Proactive, Nasty, Vicious, Quarrels, Rude, Bitter, Forceful, Bully, Tyrant, Prejudice, Abusive, Taking A Back Seat, Undependable, Dictator, Unreliable, Setting A Bad Example, Lack Of Energy/ Experience/ Enthusiasm
Often associated with the astrological sign of Sagittarius, The King of Questing signifies wise, open, positive, adventurous masculine energy. As with all court cards, The King can indicate a literal person in your life; most often a man with hair on the lighter end of the spectrum. When The King appears, you are likely to have an abundance of energy which you are inclined to use in a positive direction.

This reading is part of a love tarot reading using the The King of Questing using cards from the with the Mage Tarot Deck. You will find many more tarot pages that will be of great help if you need tarot card meanings. Use the search at the bottom of the page. We have some amazing tarot books for you to browse. Please see below.
---
Here are some snippets from a few of my favorite books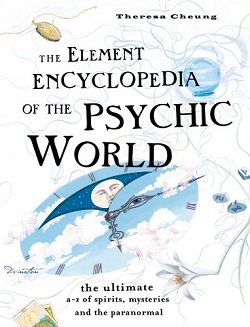 Elements of the Psychic World: In Greek mythology Gaia is Mother Earth, the creator goddess who mated with her son, Uranus, to create the first race of gods and goddesses, the Titans. As one of the most important goddess archetypes, whose function was to draw life from chaos, Gaia became the inspiration for the living earth' theory of British scientist James Lovelock in his book Gaia: A New Life on Earth.
Try our Love Horoscopes: Capricorn and Libra
Reversed Cards: There is one more important component of a retrograde period: stillness. It is said that in the beginning and ending of these planetary cycles the planets slow down so much they appear to have stopped. How often do you just sit silent and still with information, people, situations, or anything, really? When a card comes up in a retrograde aspect, stillness will be required. Perhaps you could see this as a way of becoming a detached observer in your own life or current situation. For when we have to backtrack, go over already known content, or sit still, there is a high level of awareness that must be activated in order for us to gain what we need in order to move forward.
Reversed Cards: If you put an actual mirror next to the Llewellyn's Classic Tarot version of this card, the figure is walking toward him or herself. I can't help but wonder if this is a reminder that no matter where you go, you always take yourself with you. This is an interesting point of meditation for this card. In vibrational terms you never go anywhere, yet it doesn't seem to stop any of us from seeking something else, something more, or something better. Where exactly are you trying to go, what are you hoping to find when you get there, and how are you expecting to feel once you arrive?
Feel free to drop us a line if you looked for The King of Questing Mage Love Tarot Reading and you don't see what you want. We would be glad to help. In the meantime checkout The Guardian Angel Achaiah Angel Card.
Tarot for Beginners: Perhaps the most widely recognized esoteric 'crossover' is the recognition of numerological messages among the cards, likely because the cards are numbered in every Tarot deck.