Not looking for The Two of Chalices Tarot Card Meanings Salem Deck? You will see a search option at the bottom of the page. We have many pages just to get you precisely where you want to go.
The Two of Chalices
: Upright Meanings
Romance
Friendship
Cooperation
The Two of Chalices: Reversed Meanings
Violent Passion
Misunderstanding
The Salem Tarot The Two's
The twos are the first depiction of multiple forces in each suite and they ask us to consider what happens when two separate entities come together. This question has a number of outcomes as we all can confirm. Sometimes unions are harmonious, blessed with the magic of instant connection and shared experiences. And sometimes unions are frightening, less between two personalities and more between parts of ourselves. In contrast to the singularity and power of the aces, twos are all about the themes of duality and connection. One may be the loneliest number, but it's easy to identify. As we move into plurality things quickly become interesting and deliciously complex.
The Salem Tarot Suit of Chalices
The Suit of Chalices deals with the emotional level of consciousness and is associated with love, feelings, relationships and connections. Chalices are about displays of emotion, expression of feelings and the role of emotions in relation to others. The Chalices Tarot cards indicate that you are thinking with your heart rather than your head, and thus reflect your spontaneous responses and your habitual reactions to situations. Chalices are also linked to creativity, romanticism, fantasy and imagination. The negative aspects of the Suit of Chalices (i.e. when the Chalices cards appear reversed) include being overly emotional or completely disengaged and dispassionate, having unrealistic expectations and fantasising about what could be. There may be repressed emotions, an inability to truly express oneself and a lack of creativity. The Suit of Chalices traditionally represents the west and autumn. If using an ordinary deck of playing cards, Chalices are represented by the Suit of Hearts.
With deep rich colors, subdued by subtle shades of red/orange, the overall look is dark as you would expect from a deck loosely designed to reflect the witch periods of Salem. The Salem Tarot is a deck of magic and destiny. Within its 78 cards lies the souls path from birth to death and beyond. It's uses pagan and medieval imagery and each card has subtle flashbacks to the times of Salem and the witch trials.

Although this page is designed to be viewed individually when you search for Two of Chalices Salem Tarot Meanings, you will find many more tarot pages that will be of great help if you need tarot card meanings. Use the search at the bottom of the page. We have some amazing tarot books to suggest to you. Please check them out.
---
Here are some snippets from a few of my favorite books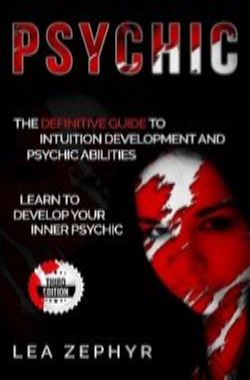 Psychic Abilities : With psychic prediction, practice makes perfect so you could try out the following exercise. Call out a date in a few months' time. With that date in mind, quickly make a note of any images that come to your mind, put down all your thoughts and tap into any feelings you may be experiencing. If there are symbols that seem to present themselves to you, take a note of those as well. Be present to what is happening to you in your conscious state. This is the way that you receive messages about events that will happen in the future.
Development for Beginners: Step 8: After you have become satisfied with the results of your visualization exercises, return to normal brain wave levels by repeating the following words to yourself 3-5 times, 'I feel better at the alpha level. I am more in tune with my psychic abilities. I am in control of the images in my mind's eye. Now, I am returning to normal brain wave levels, and as I do so, I feel no discomfort.'
Elements of the Psychic World: An ancient method of divination that interprets the sounds and signs of the stomach. Gastromancy is reported as a low, hollow-sounding voice that seems to be coming from the stomach. It is often dismissed as a form of ventriloquism. One ancient description of a gastromancy technique described placing a person in front of a glass filled with water and illuminating the glass with a candle; divination was done by interpreting the images on the glass.
Do get in touch if you looked for Two of Chalices Salem Tarot Meanings and we don't have it listed. We would be more than happy to source the information for you. We hope you visit again for more online tarot information!