Clairvoyants, Mediums and Psychics in Swindon
Samantha Scott
Swindon based Samantha Jane is an internationally acclaimed Psychic Tarot Reader, Medium and Healer who has been reading for clients around the world for over 16 years.
A natural born psychic my abilities include remote viewing, trance, transfiguration and psychic precognition. 
She has a love for the tarot and uses it to find happiness in this world and the clarity and strength to make empowered choices.
Samantha is a world class Psychic Reader and Medium with over 16 years experience who provides a range of emailed tarot readings within 24 hours for clients around the world.
Her specialty is readings the energies of the situation you are currently in and how to get the best out of the situation.
Tel: 07948 372 965


Clairvoyants, Mediums and Psychics in Swindon please contact us for your free listing here. If you were searching for a psychic in Swindon or any of the following areas, please reach out to us with the details of the psychic you eventually go to.
Covering the following areas in Swindon: Calne, Chippenham, Corsham, Devizes, Faringdon, Malmesbury, Marlborough, Melksham, Pewsey, Swindon

This page is part of our psychics directory for Swindon. If you weren't looking for psychics in Swindon use the search at the bottom of the page. In the meantime, we have some amazing books that may help if you want to know more about beoming a medium. Please see below.
---
Here are some extracts from a few of my favorites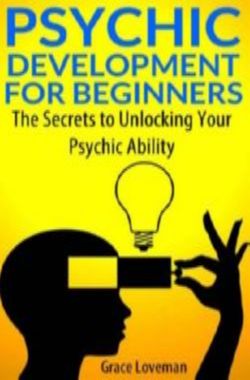 Development for Beginners: A great technique I learned to help get your goals organized and program your mind to achieve them is what is referred to as a "Psychic Goal Bowl," which consists of a wheel segmented off into the various goals that you hold close to your heart.
Books to help develop your powers as a medium
Development for Beginners: At this point, you have made some very significant strides with your psychic development. You have learned tons of great strategies and techniques, and about some of the great psychic minds of today.
Development for Beginners: Step 5: Imagine the shell growing hard, like a suit of psychic energy armor. Then, visualize the shell not only encompassing you, but completely filling you up as well (this may require you to project additional energy into the shell).


Full List of areas covered on our Swindon Psychics page:
Badbury, Bishopstone, Blunsdon St Andrew, Broad Blunsdon, Castle Eaton, Chiseldon, Coate, Hannington, Hannington Wick, Haydon Wick, Highworth, Hinton Parva, Inglesham, Liddington, Nine Elms, North Wroughton, Sevenhampton, Shaw, South Marston, Stanton Fitzwarren, Stratton St Margaret, Swindon, Upper Inglesham, Wanborough, Wroughton