Work with the Angels for Guidance & Inspiration on the subject of love and relationships.
Think of question you would like help with and then meditate on this for a few moments, asking the Angels for their help.
Pick a card.
The angel that comes for you may not seem relevant to your current love life but look again.
This Angel and the energies around it will help you.
The words may give you a clue as to which way to go or you may just like to choose an Angel to be with you through the day.
Select one card then click it once it turns over.

Here are some snippets from a few of my favorite books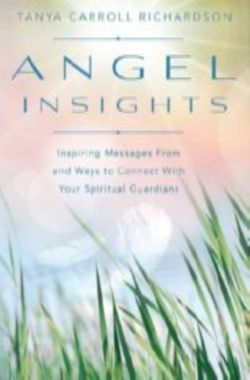 Angel Insights : My most recent recurring daydream? Lady of the Lake, which to me symbolizes someone who is wise, who is a teacher, who works to maintain a close relationship with Spirit. That one started surfacing consistently a few years ago. It tells me a lot about my soul, where I am in my career and spiritual development, and where I'm headed. How can I incorporate more of this daydream into my real life? Writing this book is a good start. Expanding my spiritual practice would be another. Reading books on spirituality helps. Communicating consistently with my angels is essential. Helping people get in touch with their angels, spiritual guidance squad, and departed loved ones in my Angel Readings. And of course I have to wear lots of beautiful, long flowing dresses and sacred jewelry and develop my inner diva, like the celestially named Anjelica Huston in The Mists of Avalon. Hey, Lady of the Lake is a rough gig, but some of us have to do it!
Complete Book of Tarot: Trump 15: The Devil. The Prince of Darkness is upset by the words of the New Testament: 'For God so loved the world that he gave his only begotten Son, that whosoever believeth in him should not perish, but have everlasting life' (John 3:16, KJV). Satan will do whatever he can to lure people away from the righteous path, often appealing to their pride and ambition as can be seen in the next trump, the Tower.
Complete Book of Tarot: A simple and effective timing technique is to include a specific time frame in your inquiry. For example, instead of asking a general question about a new relationship, you can word the question as follows: 'How will this new relationship evolve over the next three months?' Other examples of inquires with a time limit include asking, 'What do I need to learn from you today?' or 'What do I need to focus on this week/month/in the coming year?' and so on. In short, if you have a question about a specific period of time, simply include the time frame in the question.